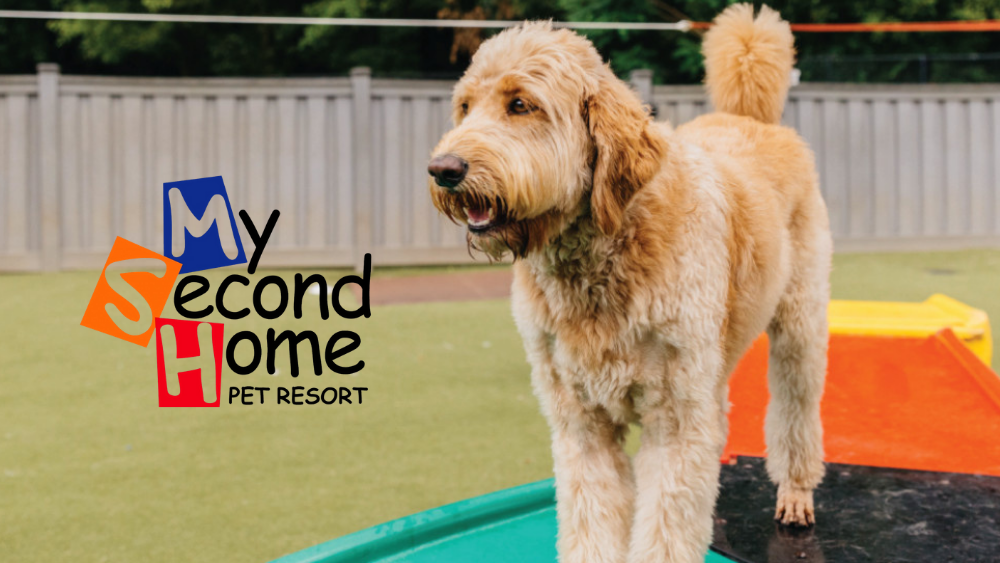 Get To Know A Long-time Agape Sponsor: My Second Home Pet Resort
Get To Know A Long-time Agape Sponsor: My Second Home Pet Resort
We love to love on our pets, and we also love to love on our sponsors, especially partners as dedicated and committed as My Second Home Pet Resort, who have been with Agape for many years and supported us and our pups through thick and thin in so many ways.
My Second Home Pet Resort, the state-of-the-art luxury pet hotel, has enthusiastically continued to support Agape Animal Rescue's mission in every way they can, even through the trials and tribulations of a global pandemic!

This year, My Second Home will continue their generous tradition of donating funds to end pet homelessness through their "Round-Up" program, through which MSH clients generously raised over $6,000 for Agape in 2020! At their front desk lives an Agape DipJar, where clients can quickly donate $10 to Agape and receive a little treat for their pup.

And as if all that wasn't enough, the boarding facility also sponsors our Agape Animal Ball event, taking place on Saturday July 10th at Marathon Music Works. They're also the host location for Santa pics on November 20th, this year with an adorable "Elf on the Shelf" theme!

In addition to supporting Agape by raising funds, My Second Home boards our adoptable pets at no-cost, and in doing so helps us gain a better understanding of their personalities and temperaments in their hands-on approach — a truly valuable service — particularly with our harder-to-adopt pups who need experienced caregivers and an opportunity for gentle, slow-paced socialization with people and other dogs. "We see guests every day that come from loving, happy homes. We believe that every dog deserves a forever home filled with love, stability, and care," says Ashley Raines, Marketing and Community Relations Coordinator. "We are proud to support a rescue that does so much for the community and strives to find the perfect forever home for dogs in need."
As Agape's steady, stealthy sponsor, My Second Home has ensured that thousands of homeless pets in greater Nashville find their forever homes, and we are not only grateful, but delighted to highlight their business to the Nashville community and beyond.
Need to board or groom your beloved dog or cat? Looking for a spacious doggie daycare? Check out the luxe home-away-from-home facilities and amenities at http://www.mysecondhome.com/