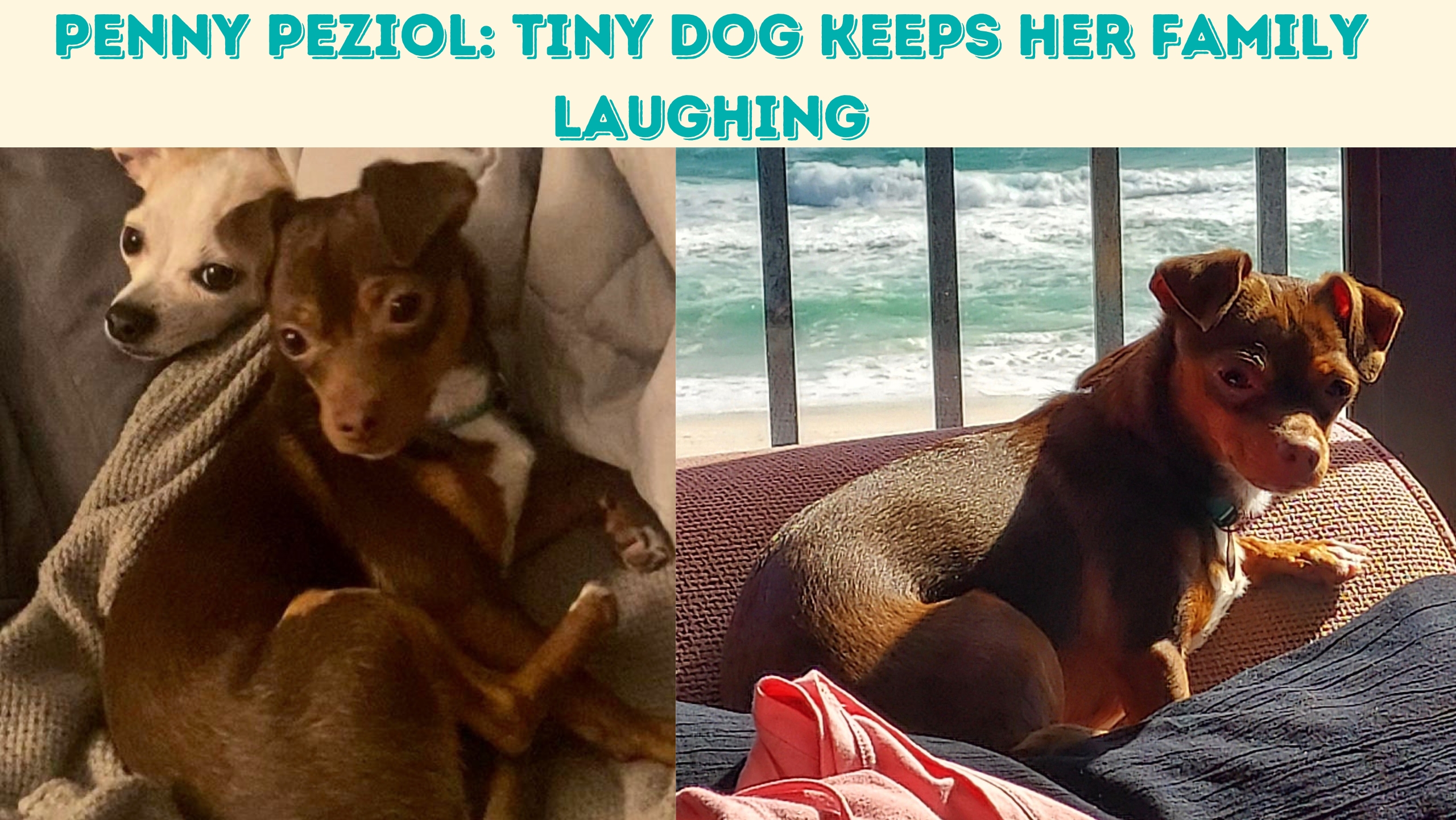 Penny Peziol: Tiny Dog Keeps Her Family Laughing
When little Penny was adopted in 2020 by the Peziol family, she was a teeny, tiny 2-pound puppy.  Now all grown up and beautiful at 9 pounds, this sweetheart has a big heart and a big attitude that keeps her family laughing.
"Penny came into our life at the perfect time!" says Ashley Peziol. "With COVID starting that same year, some days were very hard. Then we lost our sweet chihuahua unexpectedly, and we were all so sad. Penny brightened our days and had us laughing again! She still keeps us laughing to this day … she's such a sweet and sassy little girl!"
Because Penny was so small when she was adopted, the family knew she would keep them on their toes. "She did get stuck under our couch during the home visit, and she learned she could do that so it became a game! We had to puppy proof the house really well so she couldn't get stuck in any tight places!"
The family fell in love with Penny instantly because, one, she was so darn cute and, two, their senior dog, Oddie, liked her also.  Ashley describes Oddie as their grumpy old man and he acted like Penny was pretty cool right away, which was the sign they needed to know she was the ONE for them.  And the two dogs have become great pals, even though Penny can still get on his nerves from time to time, Ashley says. "They love to chase each other around the yard and play bite on each other. It's very cute!"
While Penny loves all her human family members, she enjoys them in different ways.  Mom is for cuddling and sleeping, dad and her human sister are for playtime (and Penny takes that "very seriously," laughs Ashley). Her favorite toy is her stuffed frog and fetch, especially catching midair, is her favorite game.
"We love our sweet girl so much," says Ashley, "and we are so thankful Agape chose us to be Penny's family! There is definitely not a boring moment in our lives with Penny here.  We also love how wonderful Agape was to work with!"
Penny is in an AMAZING forever home and Agape Animal Rescue & Training Center could not be happier for her and the Peziol family!