New Love for Old Dogs
We at Agape hold a special place in our hearts for senior dogs. Senior dogs are often overlooked in shelters while their younger counterparts are adopted at much higher rates. According to the ASPCA, younger dogs and puppies have an adoption rate of 60%, compared to a rate of just 25% for senior dogs.
Senior dogs make great companions, especially for senior humans! Elder dogs are generally more mellow, there is no guesswork on how big they'll become, and they have likely grown out of puppy behaviors such as chewing on your favorite pair of slippers. Agape's Senior for Seniors program aims to level the playing field for deserving dogs in their twilight years. This program waives adoption fees for adopters 60 years of age or older who adopt an Agape dog aged 6 years or older. We will also provide support with supplies and training when necessary.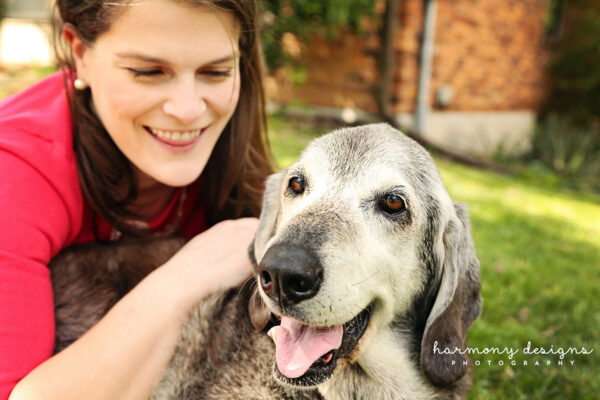 We know that older adults are often on a fixed income, and we never want adoption fees and other pet related costs to stand in the way of a senior who wants to open their hearts and homes to a new friend. This program will prevent that from happening.  It's a win-win!," explains Tanya Willis, Agape's Executive Director.
Meet Agape's latest adoptable dogs and you may just find your perfect senior couch potato to snuggle up with for many nights to come.
"I have adopted three dogs and fostered two more—all senior dogs—through Agape Animal Rescue and Training Center. I adopted my first dog, a senior Basset Hound mix, from Agape in 2011, and I have been a proud supporter of the organization ever since. I'm eternally grateful for the work of Tanya Willis and the Agape team in their work to provide homes and wonderful lives for homeless pets." – Kate Derrick, Adopter/Senior Dog Supporter (pictured here with Lady)