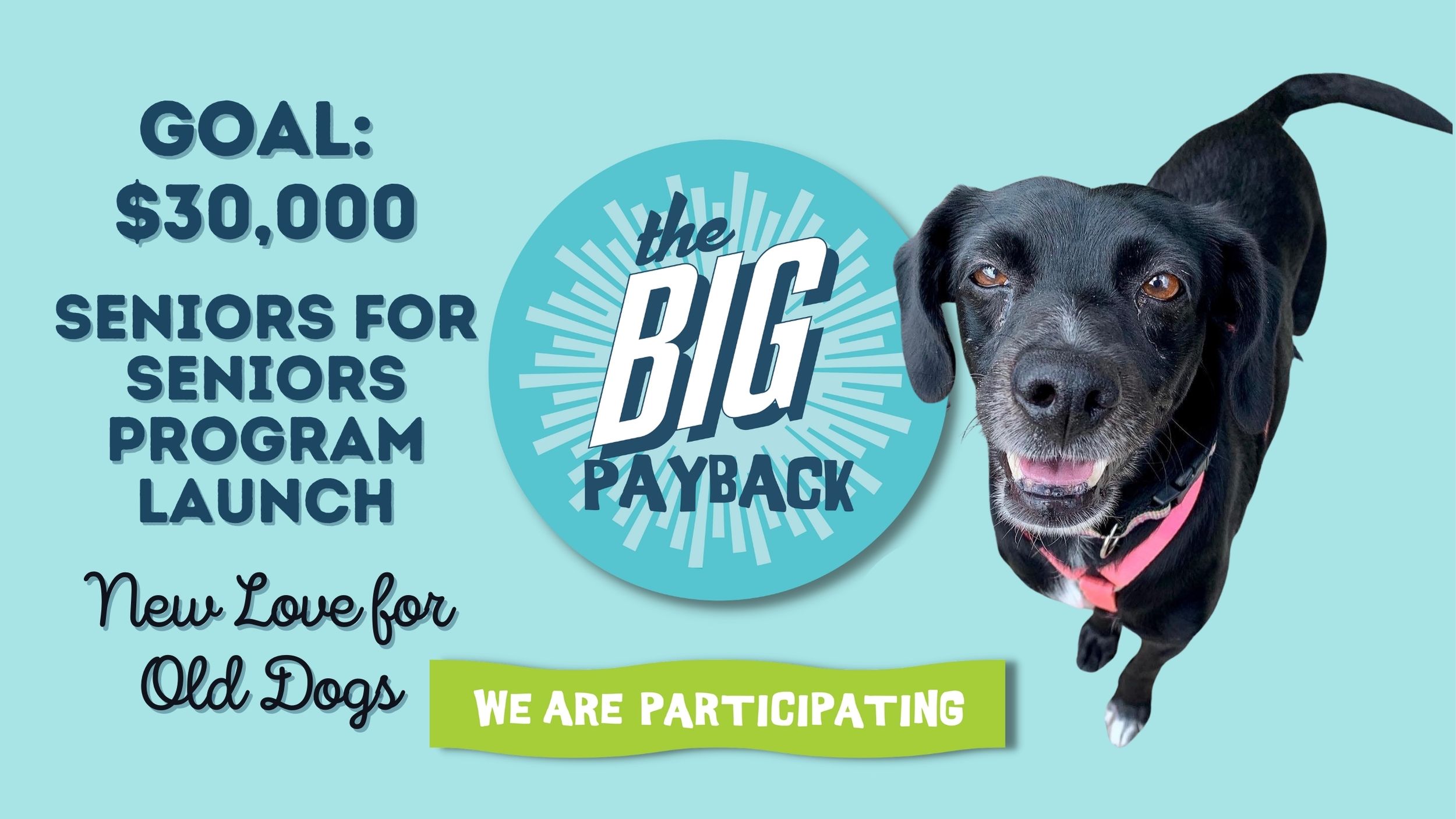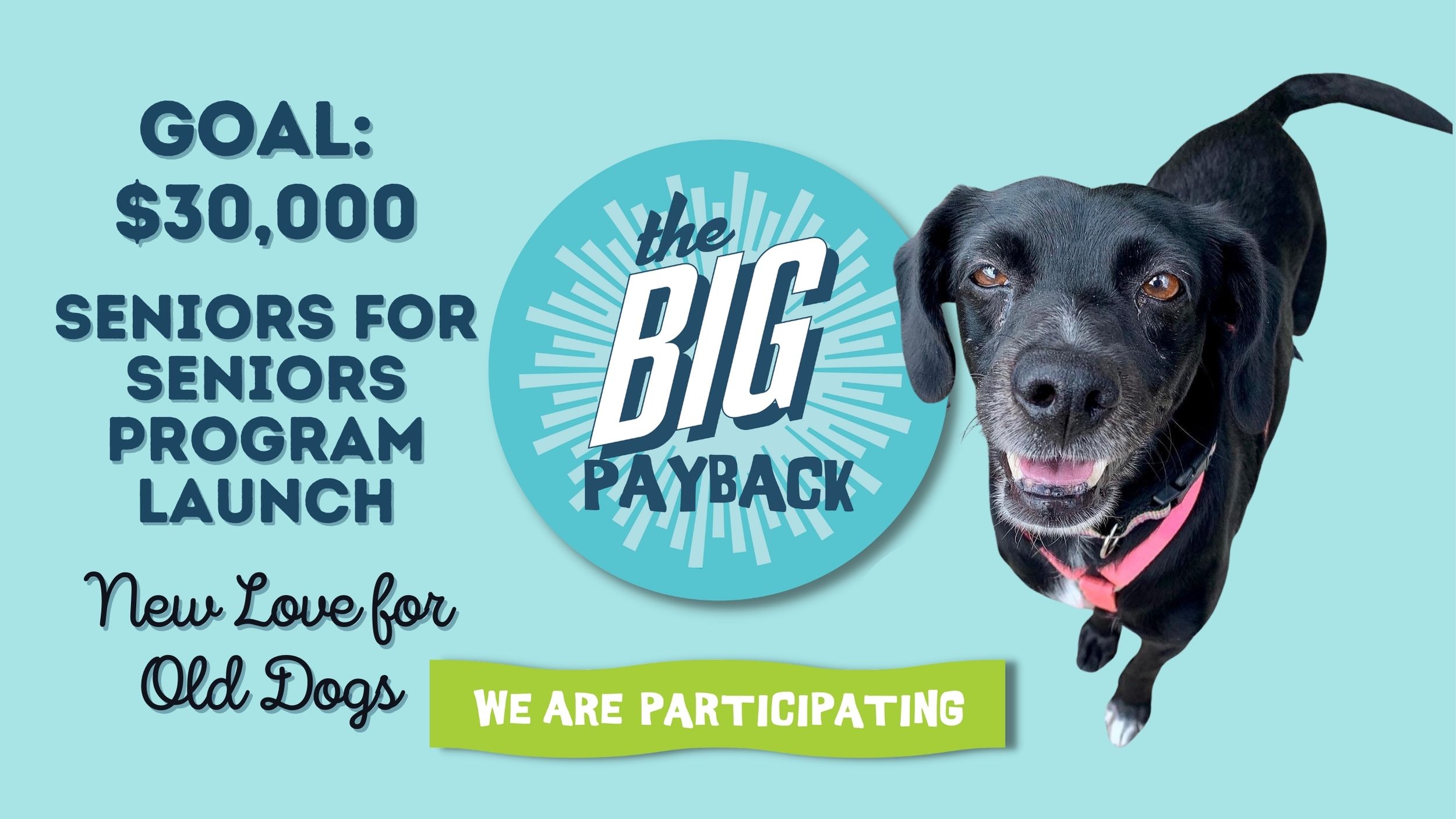 On May 4 and 5, our community will come together for The Big Payback and we need YOU to join us. This 24 hours of unprecedented giving is your chance to make a real difference for the dogs we all love so much in Middle Tennessee.
New Love for Old Dogs
No one can resist a puppy and they often get adopted quickly – but what about dogs who are looking for forever homes in their twilight years? Donations made during the Big Payback will be used to launch our NEW Senior for Seniors Program. Our goal: $30,000! This program will support the medical fund for dogs 6 years or older while also sponsorsing the adoption fee for any adopter age 60 or older who wishes to adopt one of our older dogs. "We know that older adults are often on a fixed income, and we never want adoption fees and other pet related costs to stand in the way of a senior who wants to open their hearts and homes to a new friend. This program will prevent that from happening. It's a win-win!," explains Tanya Willis, Agape's Executive Director.
We have a Challenge Match! Help raise an extra $15,000!
Your gift will be matched dollar for dollar by the Barbara J. Mapp Foundation up to $15,000! That is an amazing opportunity to double your impact!
The More You Share the More Dogs We Can Help!

HOW IT WORKS
So how can you become a hero for dogs in need of homes?  We have a few simple options for you!
1- DONATE – Make a donation online starting at starting at 6pm on May 4 through 6pm on May 5. Mark your calendar today so you don't forget to give during this special 24 hour window!
2- SHARE – After you make a donation – spread the word!  Take this opportunity to share the work of Agape and why you chose to give with your friends and family on social media.
3- GET CREATIVE – Set up and share your very own fundraising page for Agape. Don't worry, it's easy!  Enter your information, a photo of your favorite dog, share your story, set a fundraising goal and share it!  All funds raised through your personal page will be matched! Why wait!? Set up your page today, make your own gift to get things started and then ask your friends and family to join you on this special day.