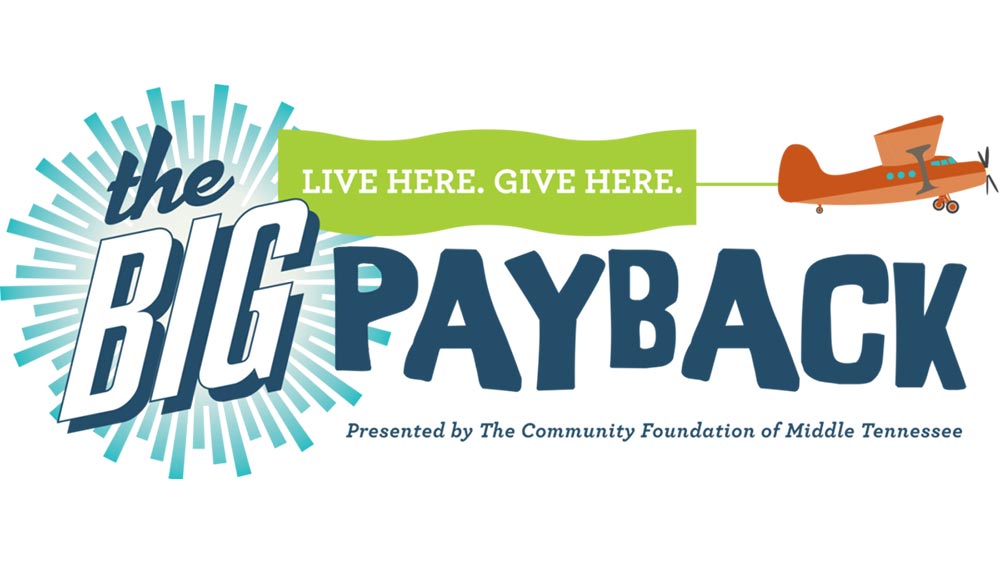 This Big Payback, Join The Mack Pack!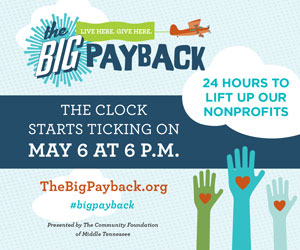 Wednesday, May 6th — Thursday, May 7th is The Big Payback! There are plenty of ways you can help us reach our goal:
→ GIVE on May 6th/7th. We'll have an opportunity to win prizes throughout the day that will increase our fundraising total!
→ CREATE your own fundraising campaign and be a Mack Pack Leader! The funds your raise for your campaign will go towards Agape's goal!
→ SHARE (from FB or Instagram) our content. Throughout the Big Payback on May 6th and 7th, we'll be showing our supporters the impact of our work.
This Big Payback… Join The Mack Pack!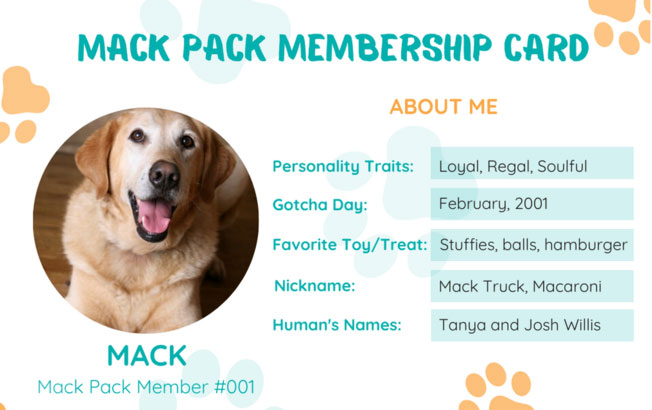 Mack, the golden labrador was a faithful, loving, companion to all that he met. He embodied the spirit of Agape's mission and values during his lifetime — rescue, service, and friendship.This year for the Big Payback, we are introducing a fun and meaningful way to support Agape Animal Rescue: an annual donor membership program, The Mack Pack, through which you and your pups are truly a part of the Agape team by supporting and sustaining us in our work with people, pups and communities.
At Agape, all of our dogs, some who are now only with us in spirit, have shaped our homes, families, lives and our work. They have all joined the Mack Pack, and their unique characters have strengthened our work and dedication to saving displaced dogs and bringing together healthy, happy forever families. The Mack Pack celebrates each individual dog and their contribution to each forever family that made a commitment to love them.
Joining is easy! Make your annual Mack Pack Membership gift of $120, and you'll receive:
A personalized digital membership card for your pup (or pups!)
Recognition as a Mack Pack member in Agape's annual report
Exclusive events, offerings and partner discounts for Mack Pack members
Joining The Mack Pack is a great way to support Agape for this year's Big Payback, but if you prefer to make your membership gift monthly, you can set it up here.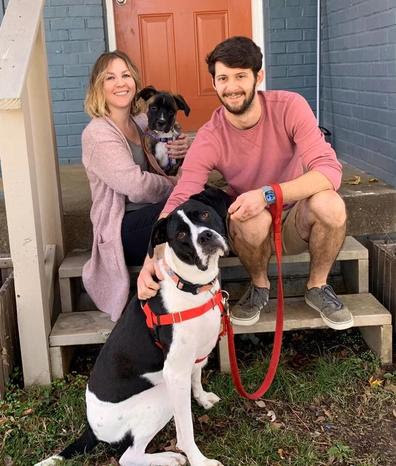 We are so excited about The Big Payback this year, because we have a great opportunity to reach a higher fundraising goal than ever before through the power of storytelling. The stories we tell about lives transformed (both dogs and humans!) are what really resonate with people, and inspire them to give.There's no-one better to tell the story of why you support Agape than you! Which is why this year, we are asking you to be a Mack Pack Leader, and create a fundraising campaign to tell your story, use your network of friends, family and beyond to raise $100-$250 for Agape Animal Rescue. It's a great opportunity to highlight your experience of fostering or adopting through Agape, bragging on your dog, or even memorializing a beloved pet who made a big impact on your life and is dearly missed.
As a thank you, you'll, of course, receive full membership to the Mack Pack, including a digital ID card and a shout out in our annual report! Our Executive Director, Tanya, and Development Director, Lauren, have created campaign pages to get things started!
Lauren is standing by to help you create your personal campaign page too.
How to Create Your Fundraising Page:
Visit The Big Payback and sign in as a donor. If you don't already have a donor account, you can create one!
Search for Agape Animal Rescue and click on the Create Campaign Page button.
Create your campaign and click the Submit Campaign for Approval button. We will approve it right away!
Finally, make sure to share your fundraising page with your friends and family on social media!
Posted in Fundraiser | Comments Off on This Big Payback, Join The Mack Pack!