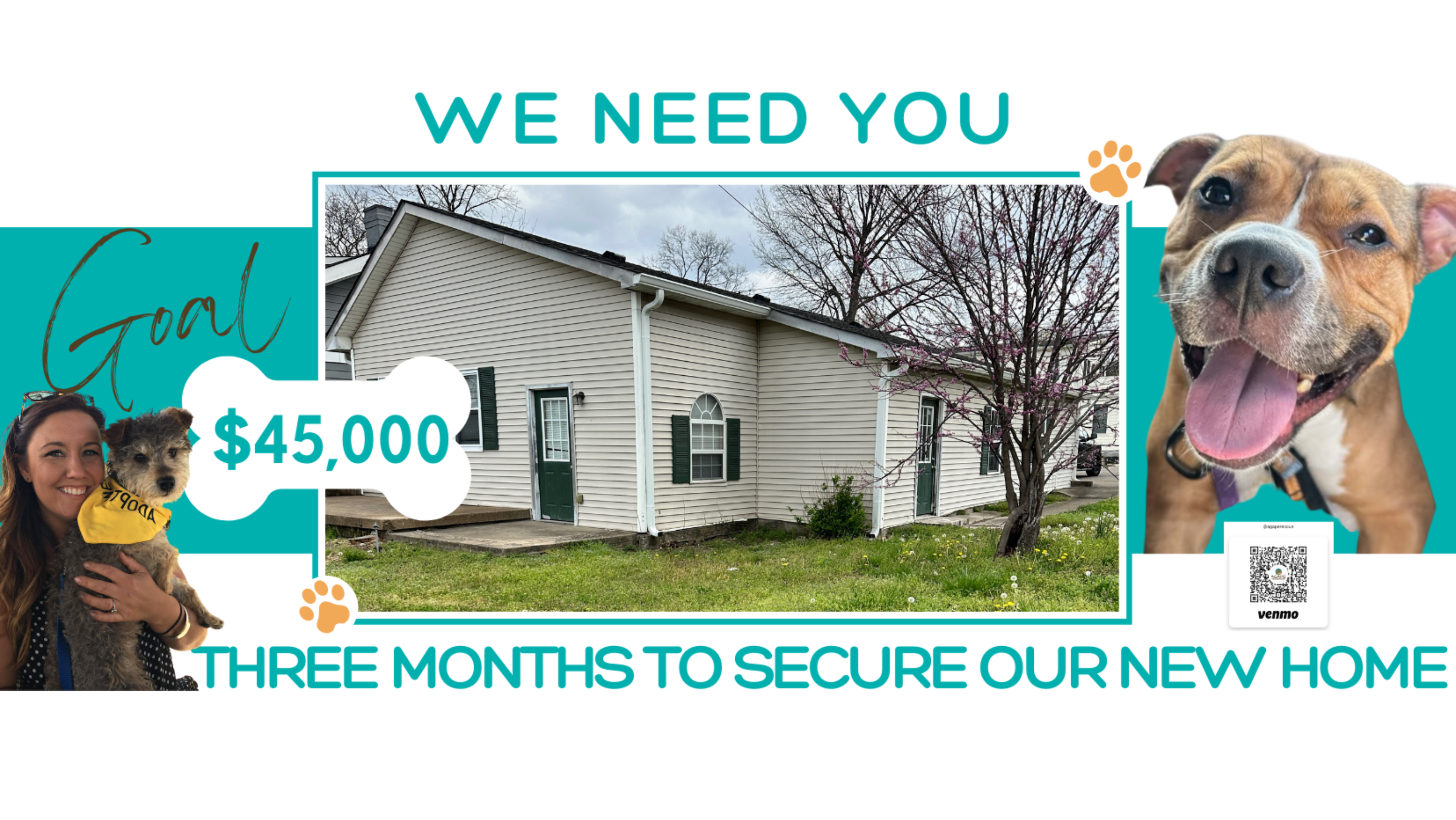 A Special Message from Tanya
After almost 20 years of saving dogs through foster and adoption, Agape added a training element to our list of programs and now we have an opportunity to move into an official office and training space in Nashville. We stumbled upon the PERFECT location and we have until July 1st to reach our funding goal to make this a reality.
Our goal is to raise $45,000 through our "Train Together" campaign. That might sound like a challenge, but we are confident in our Agape family AND we have a local foundation who is matching the first $15,000 raised. Oh my!!
Please enjoy the special message from our Executive Director, Tanya Willis, and please consider supporting the organization's new venture!
We appreciate you! Because of your generosity and compassion for neglected and abandoned dogs here in Middle TN, you have helped Agape support over 700 deserving pets and families in 2022 alone! With our new space and your continued support, we look forward to carrying on Agape's mission of finding forever families for abandoned and displaced dogs through our signature foster and adoption program while cultivating better communities through dog training, owner education and outreach programs for many years to come.
Donate a Paw of Fame Plaque