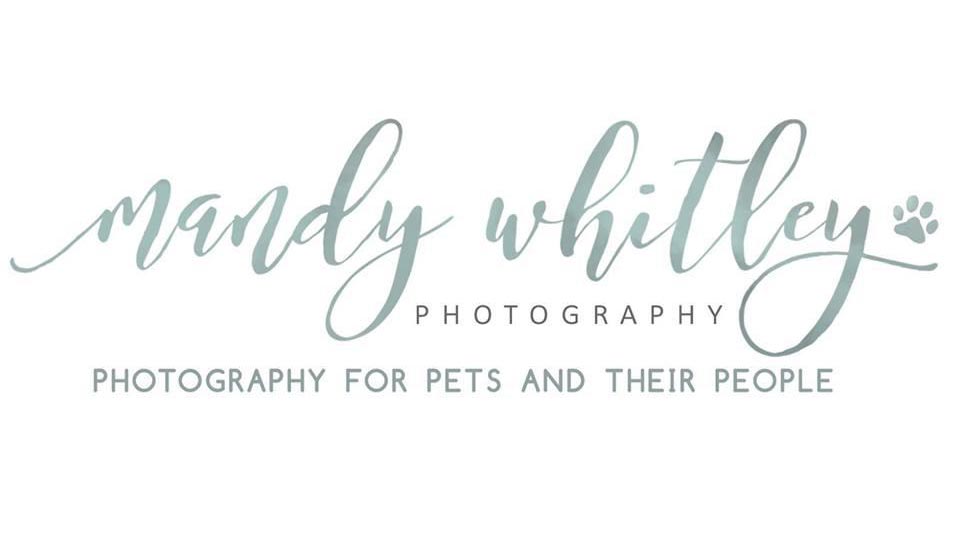 Porch Photography Sessions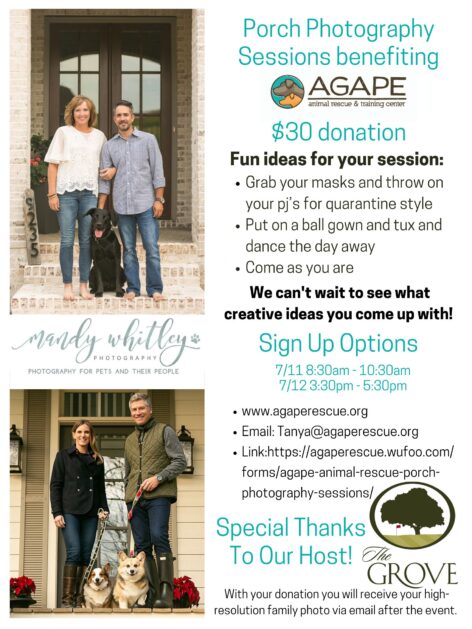 Agape Animal Rescue is thrilled to share an exciting new (social distancing friendly) fundraising event, Front Porch Photo Sessions, for The Grove Living residents! Mandy Whitley Photography has graciously offered to donate her time and talents for these sessions in an effort to help with medical expenses desperately needed for the Agape pups.
So how does this work? It's simple! Sign up for a date and time when your porch is in shade, decide how you are going to dress, and pose….and that is it! On the day of the event, you will receive a message letting you know the team is on the way, you and your family will head outside, and then smile for the camera!
Fun ideas for your session:
Grab your masks and throw on your pj's for quarantine style
Put on a ball gown and tux and dance the day away
Come as you are
We can't wait to see what creative ideas you come up with! With your $30 donation, you will receive your high-resolution family photo via email after the event.
Thank you to The Grove Living and Mandy Whitley Photography for sponsoring this day of fun-filled photography sessions with your family, pets, or both!