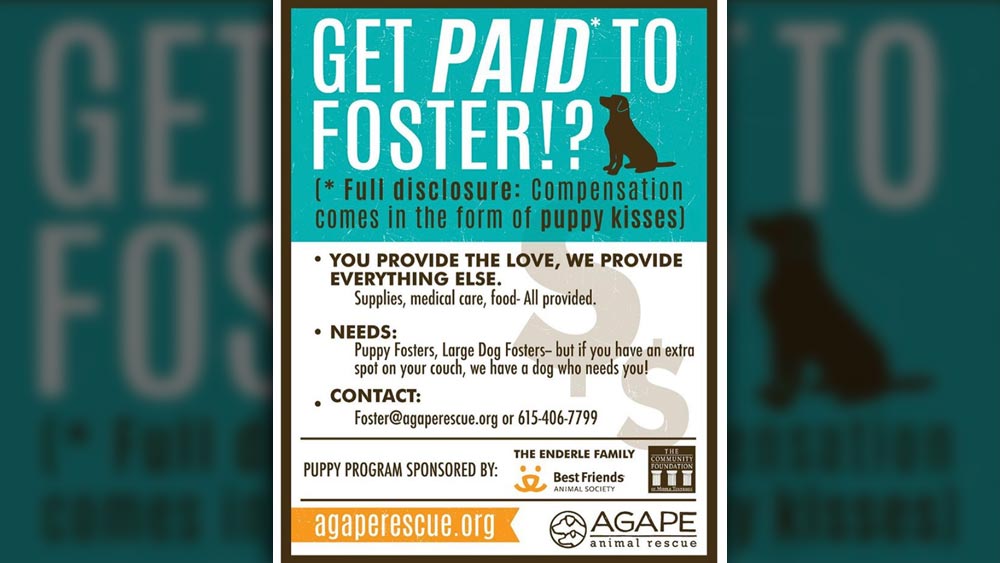 Get paid to foster – what?! Puppies, seniors, couch potatoes…if you have the time, we have a foster dog that will match your lifestyle! Full disclosure, compensation comes in the form of puppy kisses.
Fostering a dog is one of the most rewarding ways you can help!  We have a dog for you, regardless of the level of care you are able to provide.  While some dogs come in fully trained and housebroken, others may have special needs that require more from a foster family.  Just let us know the level of care you are able to provide and we will work with you to find a good match.
Some dogs take longer to place into forever homes than others, and it can be very difficult to give up an animal that you have come to love once we do find a permanent home.  For this reason, Agape feels the need to be up-front with any potential foster family about what to expect when providing foster care.
As our foster parents have all said, the rewards of fostering outweigh the difficulties.  To witness a dog make the transition from bewilderment to belonging is one of the most rewarding experiences you will ever have.
Interested? Read more about fostering with Agape here and apply to become a foster parent here!