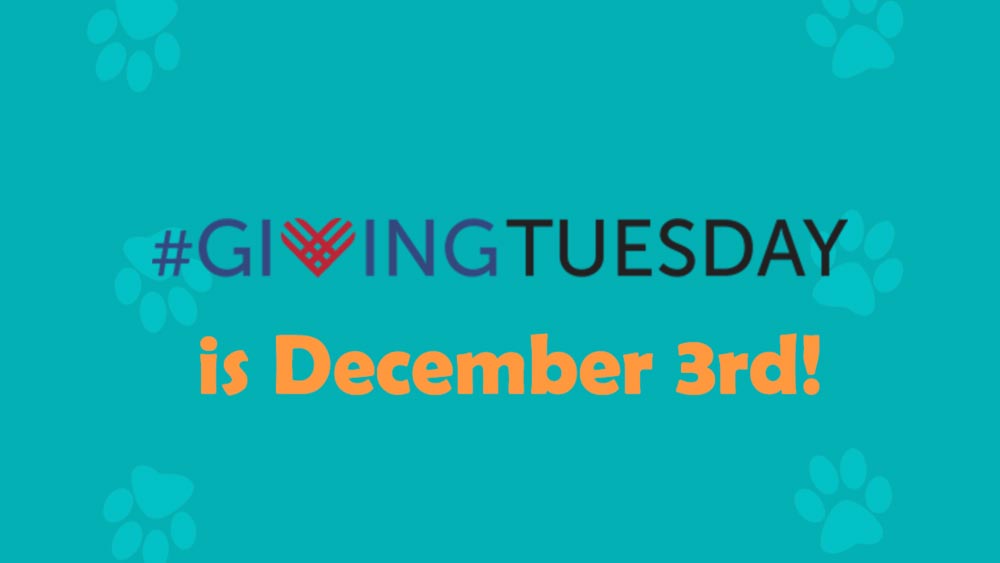 Agape Animal Rescue is participating in #GivingTuesday 2019, a day of giving celebrated internationally on December 3rd. Last year, supporters like you helped raise $400 million for non-profit organizations in the United States alone.
Our goal is to raise $15,000 to celebrate our 15th anniversary year!
We're all about saving the lives of dogs who are deserving of dignity and love. But we're also for families and communities! We believe that rescuing dogs and placing them in loving homes makes Nashville a better place to live.
Will you help us reach our goal on December 3rd?
There are plenty of ways you can help:
GIVE on December 3rd, and kickstart your holiday season supporting rescue pups
CREATE your own Facebook fundraising page and
encourage your family and friends to support Agape for #GivingTuesday
SHARE (from Facebook or Instagram) our content. Throughout the day on Tuesday, December 3rd, we'll be showing our followers what their support can do!
Questions about creating your own #GivingTuedsay Fundraiser? Email Lauren for assistance!