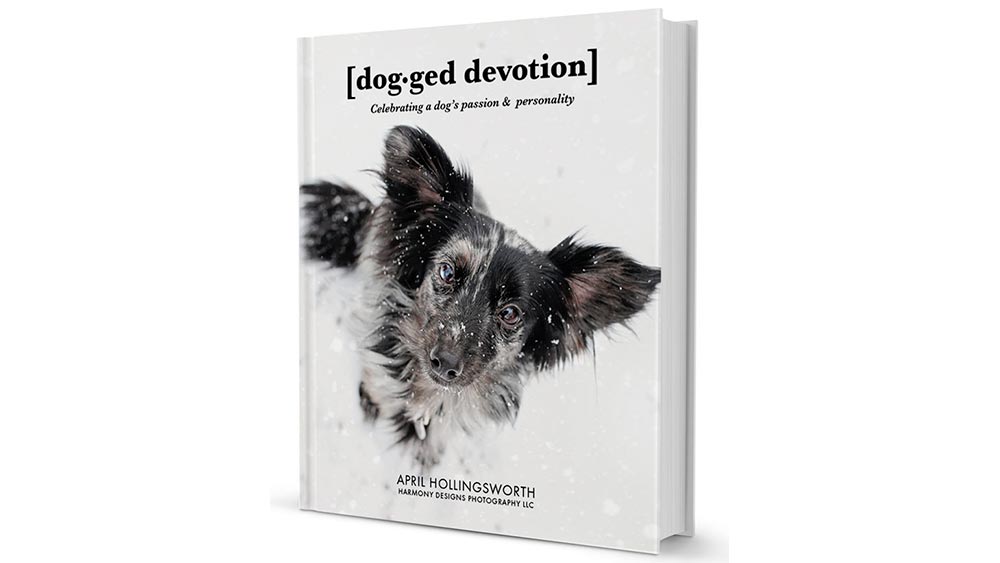 Designer Coffee Table Book Featuring Rescued Pups Available Now!
Thanks to April Hollingsworth of Harmony Designs Photography, who has generously donated 200 copies of her debut coffee table book: Dogged Devotion, which celebrates each dog's passions and personality in a joyous collection of images. You can get your copy for only $25 (plus shipping), and enjoy these gorgeous pup pictures any time!
When you purchase your copy through Agape Animal Rescue (celebrating its 15th year!), 100% of the proceeds support dogs in our Signature Foster and Adoption program who are in need of caring, nurturing homes. Your purchase also enriches families and strengthens our community… Dogs are good for everyone, and this beautiful book shows it. Get yours today as a gift to yourself, or another dog-lover in your life!