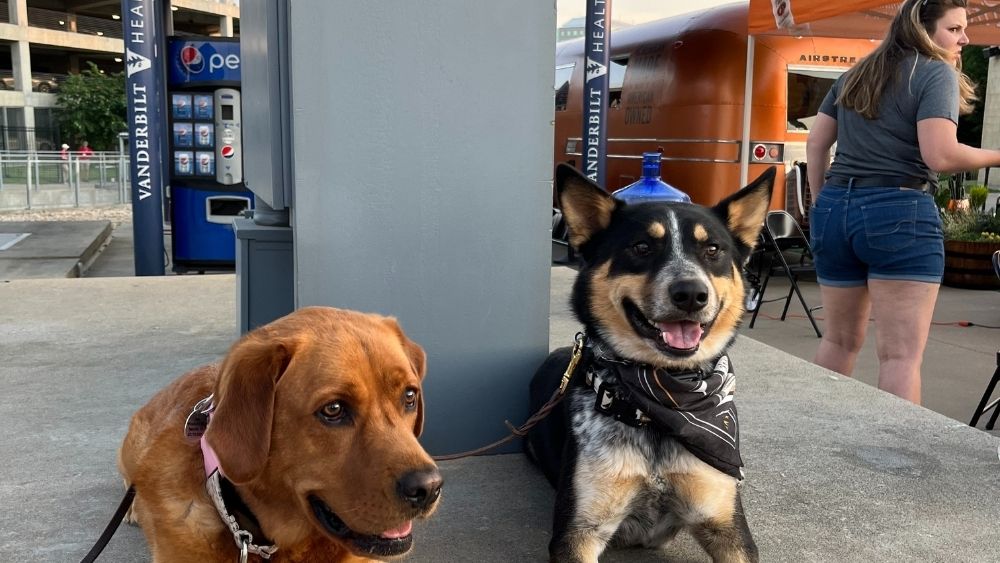 Tito's Tail Waggin' Tuesday
Many pups and their families stepped up to bat last week for another successful Tito's Tail Waggin' Tuesday, hosted by the Nashville Sounds. Instead of angels, there were dogs and owners in the outfield taking in a nice summer night game of baseball. 
Agape Animal Rescue and Training Center is grateful to have been included again in this special event for dogs and the people who love them sponsored by our dear friends at Tito's.  We have been in attendance for several years and always look forward to sharing our mission and meeting so many amazing dogs and dog people! Guests were treated to the awesome Tito's AirStream and spun the wheel for fun, dog themed prizes. Agape's table was busy all night, hosted by our dedicated volunteers and staff to provide information and accept donations. Rescue dogs Winnie and Goose hung out at the Agape table and enjoyed all of the extra attention and love- showing everyone who stopped by what amazing pets rescue dogs can make! Handmade dog toys from a local Girl Scout group were provided as a thank you to everyone who contributed. 
Thank you to Tito's and to the hardworking Nashville Sounds team who welcomed us again this year and worked hard to make sure it was a special night for all.