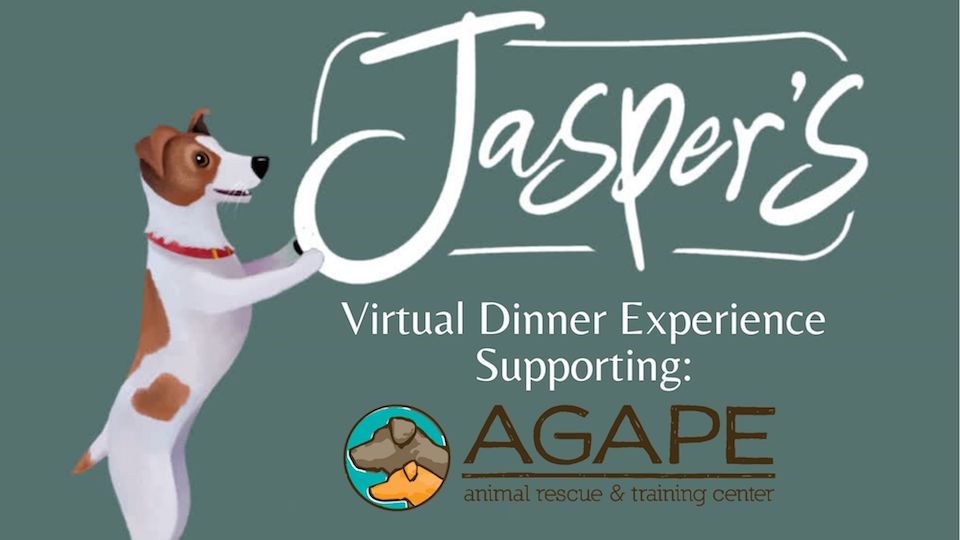 St. Patricks's Day Virtual Dinner Experience
Join us on March 20th for a St. Patrick's Day Dinner in Support of our new Community Canine Coaching Program
Join us on Saturday, March 20th at 6pm, for a delicious interactive St. Patrick's Day celebration that you can enjoy with the Agape community in the comfort of your own home! You'll cook a three-course Irish feast along with Chef Deb Paquette of Jasper's — her brand new concept, named after her beloved, playful Jack Russell Terrier.
Your ticket includes a meal-kit with all of the ingredients you need to follow along with Chef Deb's exclusive tutorial, as well a cocktail kit. It's sure to be a night to remember! View the delicious menu here, and note that a vegetarian option is available.
Order your meal-kit by noon on March 16th, and pick up your meal-kit from Jasper's (1918 West End Avenue, Nashville TN 37203) on Friday March 19th or Saturday March 20th. Each meal-kit is a three-course dinner for two, or two servings for one person, including delicious cocktails!
The funds raised from this dinner will provide families financial assistance to attend Agape's Community Canine Coaching classes. These classes provide access that ensures 
everybody
can enjoy the benefits of having a pet, strengthens the human-animal bond, and can give a family the knowledge and tools they need to be great, successful pet owners.
Learn more here.
Sign up for this event below: