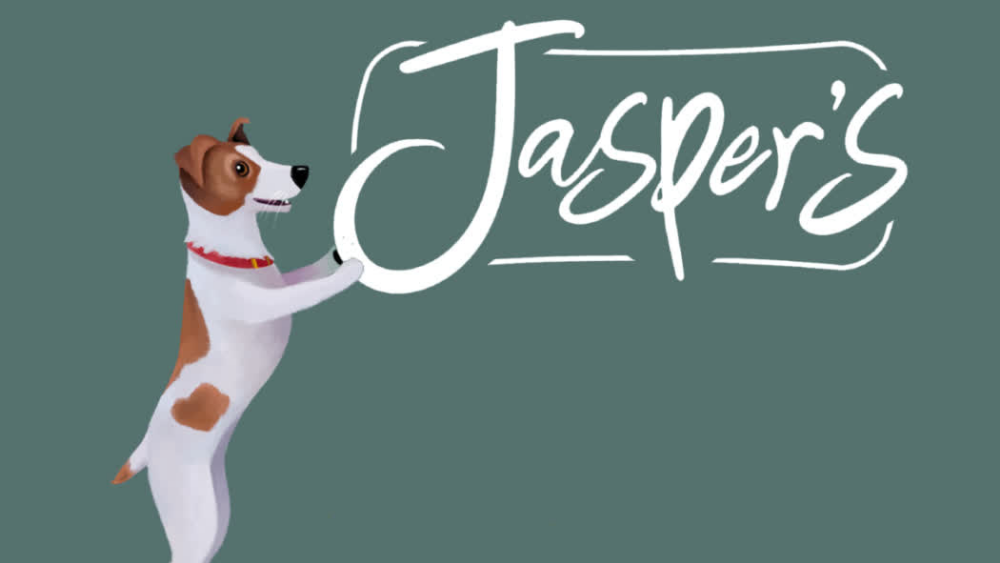 Get To Know An Agape Sponsor: Jasper's Restaurant
It's always wonderful when a sponsor is local and beloved in Nashville, but even better when they have pups very much a part of their identity, which is exactly what you'll find at Jasper's! Having been long-time supporters of Agape through their sister restaurant, Amerigo, we talked to Marketing Director Ali Gensert who told us a little more about their latest venture:
Can you tell us a little bit about the restaurant's name and adorable logo?

Jasper's is named after Deb's beloved, playful Jack Russell Terrier. He was so full of spunk and we wanted the restaurant to convey a similar attitude, fun and playful! For the logo, we hired a previous employee of Amerigo to design the pup. He's incredibly talented at illustration and design, so it was a perfect fit for us to create him together.
Does Chef Deb have pups of her own? Do you? Tell us about them!

Deb has a Pitbull aptly named Bittie (the Pittie). He's a young rescue dog that loves to run around their big yard out in Kingston Springs. Sometimes, he helps himself to the veggies in the garden, so good taste in food runs in the family.  :)  I have an 11 yr old Bichon named Kiwi and a 6 yr old German Shepherd named Chino. Kiwi rules the roost and gives Chino a run for his money in the sass department. We often get comments when we walk them together — they look like an unlikely duo!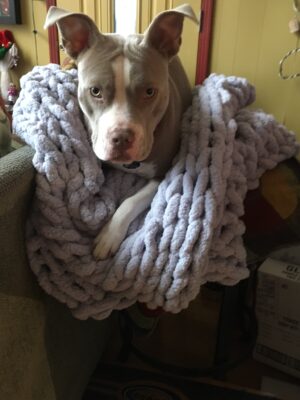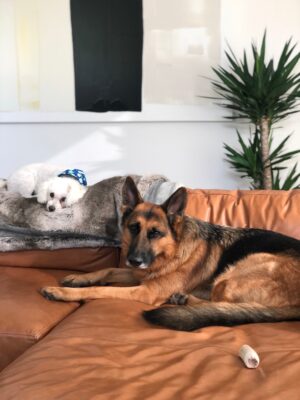 3. Jaspers/Amerigo has generously supported Agape this year, and we are so grateful. Are you big supporters of the rescue/shelter community in general? We are BIG dog fans here at the restaurants and have lots of employees with rescue pups. Our restaurants have partnered with Agape through several events over the years at the restaurants. It is important for us to support causes and local organizations with missions close to our hearts, so this is a perfect partnership for us. I have personally volunteered with Agape and other rescue organizations in the past, and am asking for donations to Agape in lieu of wedding gifts this fall.
4. What's the one thing about your restaurant(s) you would want Agape supporters to know? Jasper's is dog-friendly! Our patio is a great spot to dine al fresco with your pooch (as long as they're on a leash). Additionally, The Market at Jasper's has a great selection of posh toys for the four-legged friends, in addition to gifts, gourmet grocery items, and house-made treats for humans. The Market is an extension of the restaurant, so you can stop in and peruse after your meal or pop in for a quick meal on the go through the separate entrance. 

Jasper's is a casual eatery and market by Deb Paquette. Equipped with TVs, a grab-and-go market, shuffleboard, and a game room available for private events, this neighborhood spot is Nashville's new go-to restaurant and bar to gather, play, eat, and drink. For reservations call 615-327-4410. Walk-ins at Jasper's, 1918 West End Ave. Nashville, TN 37203.