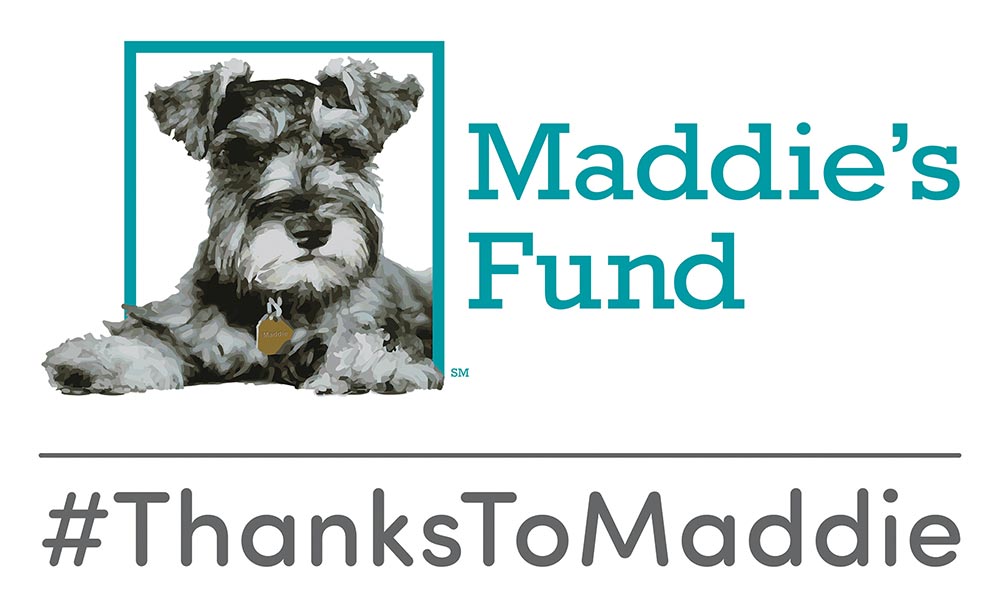 Agape is a proud recipient of funding from Maddie's Fund®, helping to achieve a no-kill nation #ThanksToMaddie
Agape Animal Rescue, is thrilled to announce a grant received from Maddie's Fund® , a national family foundation established by Dave and Cheryl Duffield to revolutionize the status and well-being of companion animals, in the amount of $5,000 for a Foster Training Program that will allow Agape to share it's signature Foster Training curriculum with other organizations seeking to develop, implement or grow Foster programs.

Tanya Willis, founder and executive director says, "Thanks to Maddie, this grant will allow us to grow our foster network to save more lives, but also to share our expertise with other organizations who share our mission and values. Ultimately, together we can save more lives and place dogs in loving homes more successfully when foster and adoption is being done collaboratively and consistently. We are grateful to Maddie's fund for this opportunity and look forward to making a bigger impact in Middle Tennessee".

Maddie's Fund® is a family foundation created in 1994 by Workday® co-founder Dave Duffield and his wife, Cheryl, who have endowed the Foundation with more than $300 million. Since then, the Foundation has awarded more than $225.7 million in grants toward increased community lifesaving, shelter management leadership, shelter medicine education, and foster care across the U.S. The Duffields named Maddie's Fund after their Miniature Schnauzer Maddie, who always made them laugh and gave them much joy. Maddie was with Dave and Cheryl for ten years and continues to inspire them today. Maddie's Fund is the fulfillment of a promise to an inspirational dog, investing its resources to create a no-kill nation where every dog and cat is guaranteed a healthy home or habitat.

Agape Animal Rescue is a proud recipient of funding from Maddie's Fund®, helping to achieve a no-kill nation!
#ThanksToMaddie